DeepCool XFAN 120L/R Red Led 120mm fan
CPU Fans to beat the summer heat!
Bearing Type: Hydro bearing
Rated Voltage: 12V DC
Rated Current: 0.20 A
Power Input: 2.4 W
Overall Dimension: 120x120x25 mm
Weight: 118.5 g
Max. Air Flow: 44.71 CFM
Fan Speed (RPM): 1300 RPM
My Android 2.3 Gingerbread Tablet (Infotmic M009F)
Portable eBook reader, video streamer, gaming pad, social network updater, etc!
Want one? Email neocevar27@yahoo.com for details and a demo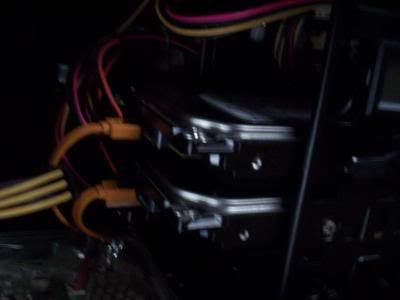 Used to stash movies, videos, music, and other large stuffs :)
Galaxy giveaway cap compliment of Redwood Ventures Inc. Philippines :)
Galaxy Company Info:
GALAXY was established on 1994. The company, since then, is fully dedicated in the manufacturing and distribution of quality computer components such as graphics cards.
*from Galaxy website
Link: http://www.galaxytech.com/__en_gb__/index.aspx
Redwood Ventures Inc. Phil. Facebook Page: https://www.facebook.com/RedwoodVentures?ref=ts
More photos of my rig after a graphics card upgrade to GTS 450
Manufacturer Link: http://www.palit.biz/palit/vgapro.php?id=1379
Reference Photo:
Actual Photo: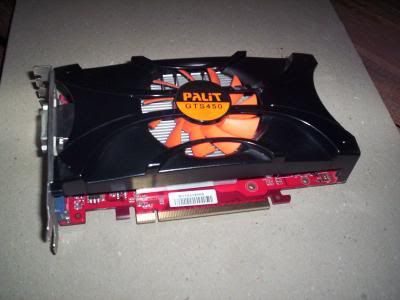 GPU-Z Screenshot: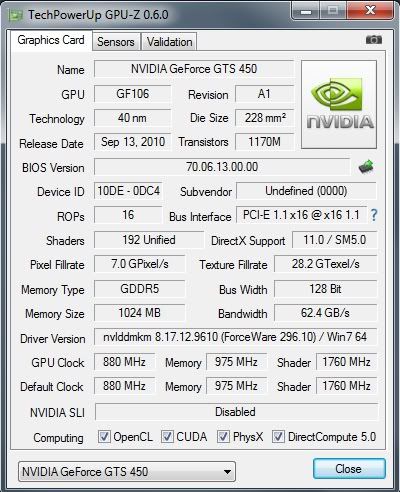 Specifications:
1GB GDDR5 memory (128 bit)
880 MHz GPU Clock
975 MHz Memory Clock
1760 MHz Shader Clock
Features:
HDMI Support
DirectX 11 enabled (Shader Model 5.0)
nVidia 3D Vision™ ready
Supports GeForce CUDA™
Palit Sonic Overclocking Edition (Factory Overclocked)
HDCP (High-Bandwidth Digital Content Protection)
Windows 7 (32 and 64 bit) compatibility
nVidia SLI ready
Full support for NVIDIA PhysX technology
 
Samsung SA300
22in LED Monitor
(Monitor Upgrade)
Cooler Master V8
Pictures featuring my CPU cooler upgrade
Extra Accessory: Red LED Digital Temperature Display
This digital temperature display monitors my heatsink temperature. Red LED complements the red lights of my theme. There is a +/- 2 deg C difference in comparison with speed fan temps, so it is directly related to the CPU temperature.
Graphics Card Upgrade (Palit nVidia GT 240 1GB GDDR5 128 bit)
The Palit GT240 Sonic is equipped with a GT215 chip. This of course was built on a 40nm process and has 96 cores clocked at 585MHz. The card is also equipped with an amazing 1GB of GDDR5 memory clocked at 1890MHz. The Palit GT240 has some more features as well. These of course include CUDA, PhysX, and 3D Vision support. You'll be able to utilize a DVI, VGA, or HDMI port. Speaking of the HDMI port. The Palit GT240 Sonic has integrated audio, so you'll be able to carry sound over the HDMI port without an SPDIF cable. The card features a specially designed cooler, and uses only Full OS-CON capacitors.
On my system, this card runs at 37 deg C Idle and up to 57 deg C Load (using MSI Kombustor). Using NBA 2k11 as benchmark software, the test yielded a ~70 FPS at 1024x768 resolution.
Western Digital Caviar Blue 500GB (Upgrade)
*SATA II
* 7200 rpm
* For movies and games